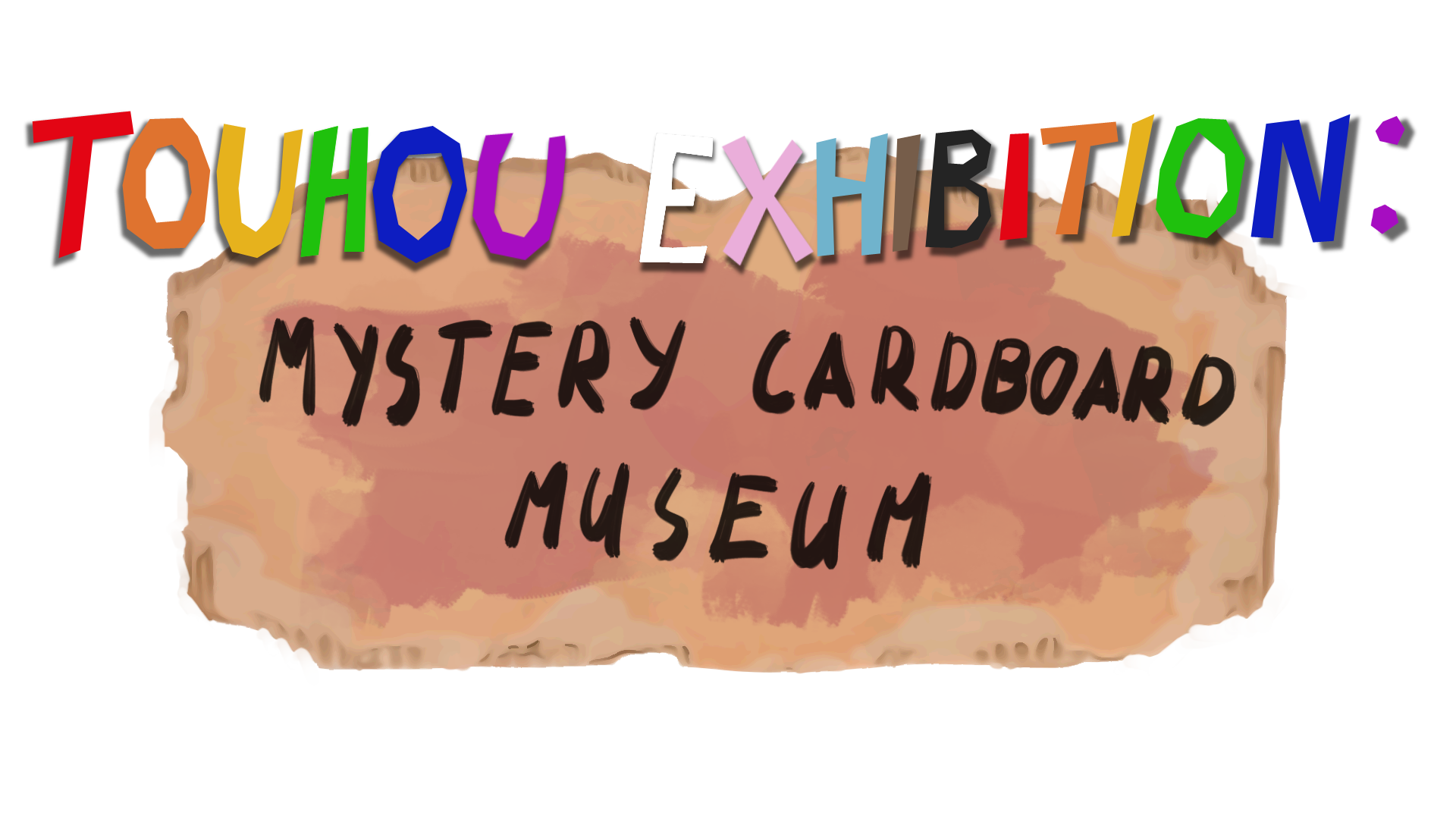 Touhou Exhibition: Mystery Cardboard Museum
Important Changes:
WebGL, MAC and Linux Support
Redesigned Stamp Rally
Level Design Adjustments.
UI Overhaul
Specific interactions with characters have changed.
Saving
Hint System
Changes (Contains Spoilers):
Faster loading times.
Every time there is a camera target in the player's view in Photo Mode, the crosshair turns green.
Photos now save to the Streaming Assets folder.
Game saves at each room the player has last entered with the exception being the last room in the game.
Pause menu reworked.
Elevator in Floor 1 is now near the Culture Wing door.
Elevators in Floor 2 have changed positions as well.
JAXA Room has been entirely reworked to be more interactive.
Dialogue box's alpha is higher, along with the dialogue text's color being changed to black.
Interaction change for Modern Art Room when the player is carrying the Spirit prop near Youmu, it'll change the action to talk to Youmu opposed to dropping the object.
Interaction change for Culture Wing when the player is carrying any of the origami artifacts near Byakuren, it'll change the action to talk to Byakuren opposed to dropping the object.
Interaction change for Kid's Room where if you talk to Aya, she'll give you a hint if the player presents a photo that doesn't match what she needs.
Changed the Flandre challenge to be slightly longer by having more waves.
Added more paintings and photo frames in various rooms.
Various SFX additions.
Bug Fixes (Contains spoilers):
Loading issues.
Not being able to use pause menu while in photo mode.
Camera targets not being detected in the camera's view.
General dialogue errors towards the end of the game.
Being stuck in the Flandre challenge room.
Drop zone for hat origami artifact being enabled in the Culture Wing.
Disables interaction prompts for certain objects that were once carriable that aren't after completing an objective.
Mouse sensitivity issue where the sensitivity value is zero.
Quests not loading upon restarting game.
Disable photo frame when talking to an NPC.
Adjusted carrying position and scale for various carriable objects.
Game softlocking after taking a photo while loading back to the Pop Art Room from the Flandre challenge.
Files
MysteryCardboardMuseum_Windows (Post Jam Version 0.9.0)
98 MB
Jul 16, 2022
MysteryCardboardMuseum_MacOS (Post Jam Version 0.9.0)
111 MB
Jul 16, 2022
MysteryCardboardMuseum_Linux (Post Jam Version 0.9.0)
116 MB
Jul 16, 2022
Get Touhou Exhibition: Mystery Cardboard Museum